5 Reasons to Get Out of Your Car in January
With the hub-bub of the holidays now on memory lane, and the winter resolutions setting in, Carson Valley has plenty of reasons to make time for a wide open getaway. Read on for five of our top picks and places to visit in January.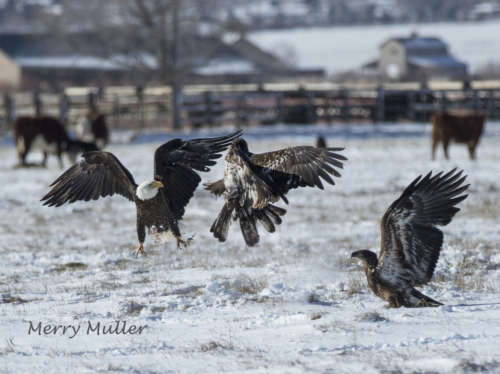 Eagles! Every year from November to January we get an influx of migrating birds of prey, here to power up for the long winter. This year, the 18th annual Eagles & AG event hosted by the Carson Valley Chamber of Commerce is scheduled for January 23-26. Kicking off the festivities is the opening reception featuring plenty of bird handlers and their raptors. Other events and tours fill up quickly. Can't make these dates? No problem! You can come and visit the wild raptors anytime and get a private tour to get your own 'birds eye view' of the majestic creatures in their natural habitat. Or check out this blog post for tips for a successful self-guided tour.
Live Music! The Pink House in Genoa hosts live music on Thursday, January 9th and 30th. They host fantastic local performers in the parlor, along with a $5 wine and cheese tasting, featuring a unique lineup of three wines. Reservations are recommended for those who wish to sit for dinner, so call (775) 392-4279.
Cooking Classes! Sierra Chef in Genoa has three classes on the books in January, from kids cooking to Asian cuisine, and a winter dinner and wine tasting. They always have time for private classes as well, and you won't want to miss out on their Italian bakery case.
Take to the Skies! During the winter, Nevada Balloons is the place to go when you're looking for a breathtaking view. Seeing the Sierra Nevada and Tahoe compared to the valley is a bucket list memory you won't soon forget. Whether you're celebrating a special day, or simply want to experience this once-in-a-lifetime activity, we promise it's worth it.
Warm up from the chill! The perfect place to spend time when it's cold outside is inside Bently Heritage Estate Distillery for a tour and tasting. This beautiful landmark is a world-class distillery, with its own slant on American Gin, featuring Oat Vodka and Sherry Rested Vodka. You'll have to wait a few years for the single-malt whisky, but you can be sure it will tickle your taste buds when the time is right. 
This is just a sampling of the reasons to visit Carson Valley. Be sure to tag us @CarsonValleyNevada and use #WhyCV on social, so we can follow along on your winter adventures. Click over to our blog to learn more about this little pocket of Nevada that's easy to find and hard to forget. 
Cover photo courtesy of Troy Wright Photography.