The Limitless Beauty of the Eastern Sierra
Our favorite part of the range known as the Eastern Sierra, is the majestic skyline in Carson Valley it creates. We may be a bit biased, but who could blame us? Extending 400 miles north to south, the heart of the Eastern Sierra greets visitors as they drive into Carson Valley. It's beauty is limitless. The mountain range serves as a picturesque backdrop perfectly framing the valley on one side, the Pine Nut Mountain Range framing the other, and two lakes anchoring each end. 
Highway 395
The mountains are calling, and a drive down Highway 395 is the reply, leading you to a place of awe. The road allows the best views of towering Jobs Peak in the Carson Valley. Here's a guide to getting to Carson Valley made simple so you can start your legendary adventure anytime of the year.  
Mountain Facts
The Eastern Sierra is an example of how landscape can impact and modify business. Beginning with mining, and later turning to lodging and tourism, the mountain scenery lends a hand in Douglas County's economy.
Jobs Peak is the most prominent mountain point of the Eastern Sierra in Carson Valley at 10,633 feet. 

Numerous regional summits around the Valley and Lake Tahoe reach altitudes of 9,000 to over 10,000 feet

The Sierra Nevada boast snow-capped peaks over half the year

The Pine Nut Mountain Range borders the opposite side of the valley with heights over 9,400 feet.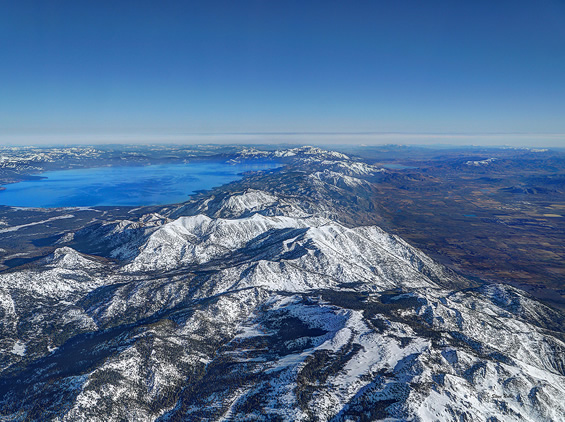 Lake Tahoe
A striking beauty, and jewel of the Sierra is Lake Tahoe, just 20 minutes from Carson Valley. A freshwater lake, Tahoe sits as one of the deepest Alpine lakes in North America. Carson Valley, alongside its next-door neighbor Lake Tahoe, sits as a perfect base camp to bookend your lake day activities.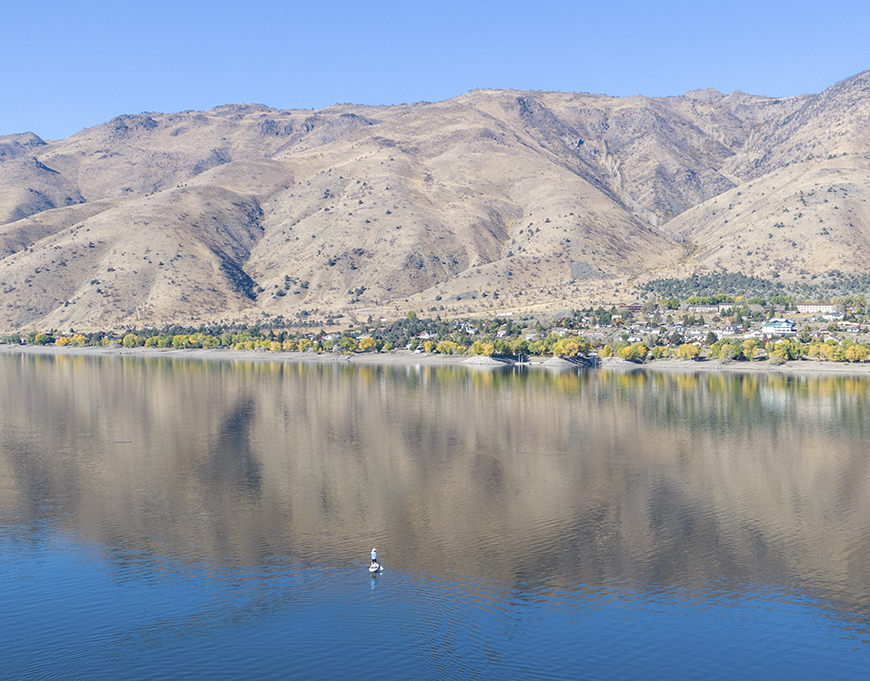 Topaz Lake
Follow the Eastern Sierra south and you'll be brought to the desert gem, Topaz Lake. Check out all the activities, dining and lodging it offers during every season.  
Outdoor Adventure
Fall colors, winter snowsports, and spring hikes make these mountains Carson Valley's playground, and there's no sign of an off season. With reasons such as the views, alpine sports, satisfying dining, and drinks at the oldest bar in Nevada to cap off the day, there's no question – drive to it not through it!
Visit Carson Valley
Come see why we are easy to find, and hard to forget. Begin planning your trip here.